Interested in learning more about us?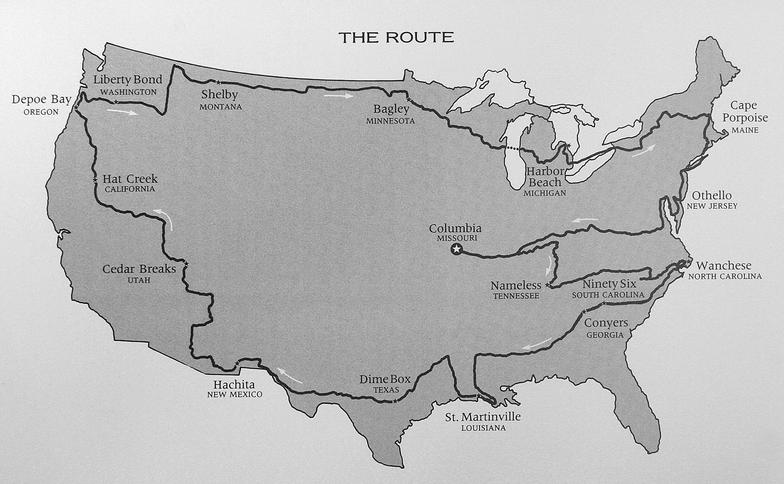 On March 20, 1978, with $26 in his wallet, $428 hidden under the dashboard of his green Ford Econoline van named Ghost Dancing, a small gray spider crawling the dash, and four gasoline-company credit cards, Heat-Moon headed east on Interstate 70. Of course, I-70 is not a blue highway, but it led him quickly to unknown territory. He hit the first back road as he turned south on Illinois 4 just east of St. Louis. 

  So why didn't he go west? Heat-Moon said, "I was following spring. I wanted to get to warm weather. The journey began after a bitterly cold winter when we set record lows all over the country." He would follow spring into the southeast United States, and by the time he reached the Northwest the cold weather would be gone. "I didn't want to sleep in a hot truck in Georgia or an icy one in Montana." He also noted that, " … No fellow with some Osage in him would go counterclockwise – clockwise is the sacred direction."

  In Blue Highways Revisited, you will enjoy multiple conversations with Heat-Moon.